>
Home
>
Ministry
>
Children's Ministry
VBS 2022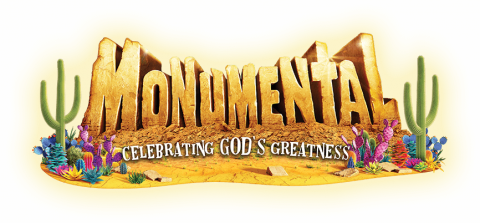 MONUMENTAL Virtual VBS 2022 Registration Available
Join us VIRTUAL for Monumental VBS 2022 as we go off-road for a Monumental adventure through the colorful canyons and sunbaked trails of the southwest. We will explore God's awesomeness, the vastness of His power and the depth of His love for each of us. We will form a rock solid faith for the road ahead.
VBS dates are; Date: July 4, 2022 — July 8, 2022 Time: 10:00 am- 2:00 pm Come join the fun! Have a good time! Thank you for your support.
MONUMENTAL Virtual VBS 2022 VOLUNTEERS WANTED | Vacation Bible School
There is an opportunity for everyone ages 14 to 99! All you have to do is sign up using the appropriate button below (youth leaders: 14-17 years old; adult leaders: 18 years and older) and we will make sure you are equipped to be part of the VBS team.